Our Sponsors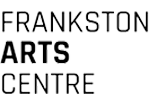 About Frankston Arts Centre
The Frankston Arts Centre (FAC) is a unique premier arts and performance venue, providing the ultimate cultural experience for visitors wishing to enjoy memorable theatre performances, business events, conferences, live music, engaging community programs, exhibitions, creative new media experiences and much more. We love partnering with local companies and businesses to bring our audiences and networks more opportunities.
Established in 1995, the FAC is one of the largest outer metropolitan arts venues in Australia incorporating an 800 seat theatre, 2 exhibition gallery spaces, a function centre, a 199 seat black box theatre and creative arts hub.
The FAC attracts a wide audience with approximately 160,000 visitors coming through its doors each year. Over 50% of visitors come from outside the Frankston municipality, most notably from the Mornington Peninsula and Western Port regions, as well as Melbourne's bayside suburbs.
The FAC is also an inclusive venue, offering arts opportunities for all abilities and provides performances with live theatre captioning, disability access, auslan interpretation, ticket subsidy scheme, educational pathways and specialised workshops. Additionally, many local schools, theatre companies, community arts groups and artists use the facility each year.
Renowned for its variety of theatre, visual arts and new media arts, from local, national and international artists, The FAC is committed to providing patrons with an ultimate experience.
Frankston Arts Centre is keen to work with local business in mutually beneficial partnerships. We'd love for you to consider us as the venue for your next meeting, following all safety guidelines and when restrictions allow. We are pleased to provide live streaming facilities for those requiring professional filming of their event.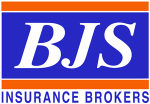 About BJS Insurance
Insurance solutions for every need
Need insurance? Then call BJS Insurance Brokers – the family-owned business with local qualified and experienced staff who know the Peninsula inside out and who's ethos is;  "Beyond Just Service".
BJS are a proactive member of the local business community. Branch manager Teresa Westgarth has been an insurance broker for more than 40 years and says BJS works hard for their clients, providing advice you can trust and rely on and putting your best interests at heart always.
So why do you need an insurance broker? For the same reason you entrust a lawyer, accountant, mortgage broker or bookkeeper. "The time you spend online or ringing around searching for a suitable product, you could be putting back into your own business or precious leisure time.
Insurance is an industry with its own language, BJS know the complexities of insurance jargon that you'll come across and explain in easier terms that you'll understand. We deliver real insurance results for each of our client's needs.
Our team are proud to provide a simple solution to all your insurance matters. Whether you need commercial or personal insurance, life insurance, worker's compensation support or advice and claims management, BJS has got you covered.
BJS Insurance Brokers is run by locals for locals and is open every day – including outside business hours for emergencies – because your insurance matters.
Phone – 1300 369 589

About Express Virtual Meetings
Leading providers of virtual and hybrid events, managed for you.
A veteran of the virtual and hybrid events industry, Express Virtual Meetings (based in Frankston) has since 2001 provided audio and video conferencing service solutions to all types of organisations across all industry sectors. We are Australian-owned and operated and part of MNF Group, an ASX-listed provider of cloud communications software and services in Australia and New Zealand.
In addition to providing an on-demand audio conferencing service, our flagship solution is our managed virtual and hybrid event service. We are the go-to providers of managed virtual and hybrid events. We provide end-to-end service solutions for Annual General Meetings, webcasts, webinars and webinar series, investor days and roadshows, product launches, networking events, awards ceremonies, and industry conferences and anything in between.
Virtual and hybrid events require both detailed preparation and a high level of operator expertise. Our experienced team confidently delivers each unique event to an exceptionally high standard. In addition to our proprietary technologies wholly owned and maintained within Australia, Express Virtual Meetings' also manages virtual events using video conferencing platforms such as Zoom, Microsoft Teams, and Webex to name a few.
Our customers include ASX and privately listed companies, finance, defence and the public sector, small to medium business and not-for-profits along with high-profile celebrities and print and broadcast media organisations both in Australia and overseas.
We're here to help you plan and deliver a successful virtual or hybrid event that is seamless, pain and stress free and that your organisation will be proud of. Our customers' love our service and we're so confident that you will too, we stand by our 100% money-back satisfaction guarantee.
Call today on 1300 849 300 or email.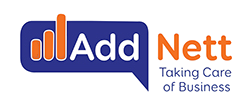 About Add Nett
We take care of business by understanding about what matters most for your business. More than ever, a strong presence on the web with a high-performance website builds a strong and solid foundation for your digital marketing and marketing content needs. Our state-of-the-art content system development empowers your business with the capability to reach targeted audience on all devices, such as mobile, laptop, desktop and tablets.
We pride ourselves on the best website design and development, mobile application, digital marketing, and marketing content creation services. We have helped many businesses, by working closely with them to rebuild cutting edge high performance sites, ready to attract customers.
Call today on 1300 233 638 or email.